Health Campaigns
Again working hand in hand, to make a difference in the life of the population, within the framework of the health weeks: "Health for all", We have the support of different institutions without which these actions would not be possible: Fundación Tía, Hospital Mi Gran Esperanza, students and teachers from the Autonomous University of Guadalajara, Tequila City Council, optical Iris, Municipal Medical Services, Health Sector, and DIF Tequila.
The services provided within the conference were: general medicine, ophthalmology, nutrition, psychology, physical rehabilitation, dentistry, gynecology and pediatrics, which were being offered at a time of 9:00 a.m. at 7:00 pm, serving the most vulnerable population in the municipal seat, which has 42,000 inhabitants, the majority being people who do not have access to other types of medical services.
Thanks to the Tía Foundation, training was also carried out for health promoters from different communities in the Sierra de Tequila.
In addition, talks were held on nutrition issues for the Tequila communities.
Results:
1,357 people served, the majority being women
45 promoters trained
147 talk attendees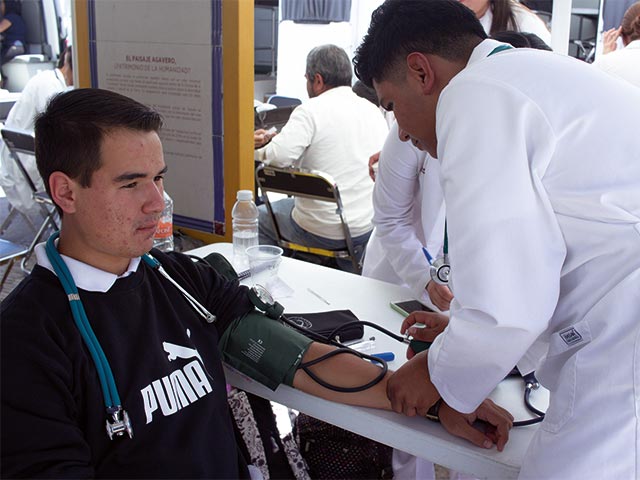 2019 Health Campaigns