Tequila Arts School
The cultural and educational development program offers to the Tequila community quality training in various artistic disciplines, with the aim of promoting the growth of local talents and improving personal and professional opportunities for students.
This program has been operating for more than 10 years, also supporting the objective of influencing and collaborating in the construction of a cultural touristic destination of the highest level in the Magical Town of Tequila, organizing and promoting a world-class cultural offer, through exhibitions, academies, master classes and presentations in which local youth always participate as creators, guided by teachers and artists from Mexico and the world.
The Tequila School of Arts project is preceded by the success story of the Tequila Music School and the Beckmann Foundation Choir, in which hundreds of young people and adults have benefited not only in the improvement of their artistic skills, but also in the development of socio-emotional and professional skills, which have made them leaders in their community, by receiving quality education in artistic and musical matters.
Therefore, this 2019 the pilot launch project of the Tequila School of Arts was carried out,replicating the experience of offering a quality arts education to the community focused on the areas of literature, fine arts, design and popular art.
Impact:
800 participants (70% women, 30% men)
Ages from 8 to 65 years
2000 people indirectly benefited
1 conference
5 guided visits to exhibitions
1 visual arts workshop
2 textile arts workshops
2 literary workshops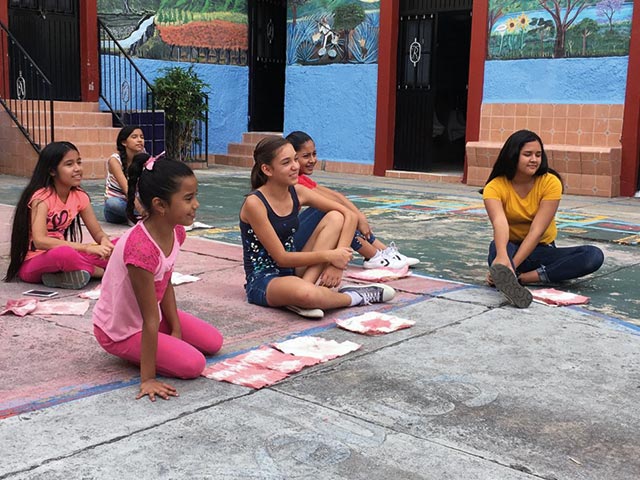 Tequila Arts School Workshops.